Manchester City received an unexpected boost at the start of the new Premier League season after their kit was hailed as the most fashionable of the title contenders.
YouTube vlogger Dina Tokio says the "lovely baby blue" colour, comfortable-looking fit, nice collar and tastefully-printed sponsor means City have stolen a march on their rivals in the fashion stakes.
Press Association Sport asked Dina, who has more than 650,000 people subscribed to her YouTube channel and 1.3million followers on Instagram, to rate the new kits brought out by the Premier League's big six – City, Manchester United, Chelsea, Arsenal, Tottenham and Liverpool – as well as Barcelona and Real Madrid purely from a fashion perspective.
And the sartorially-sharp Cristiano Ronaldo and his Real Madrid team-mates could be forgiven for feeling sheepish when they step out at the Bernabeu after their shirt was branded the least stylish because of its "really tacky" turquoise trim.
City fans can afford to be extra smug in the knowledge that United's kit was rated the worst of the Premier League challengers because of its v-neck.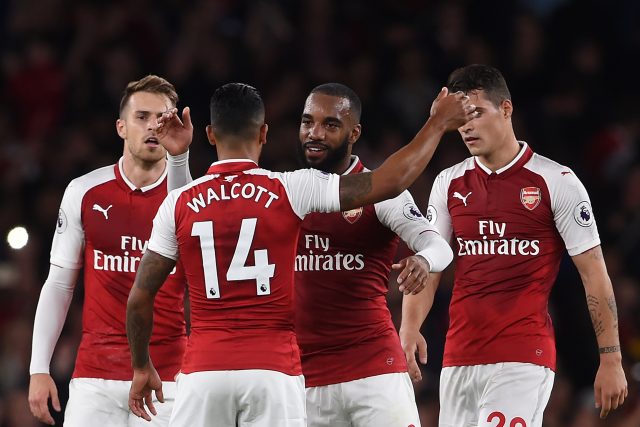 Arsenal slipped out of the top four last season, but under-fire boss Arsene Wenger can take heart from the fact they are already back in it, of sorts, in second place in the fashion standings.
Arsenal will be pleased to see north London rivals Tottenham back in sixth place, with their famous cockerel logo condemned as "very GCSE textiles", while Chelsea were awarded the third best kit because of its "strong" blue colour and "stylish" badge.
How they ranked:
8. Real Madrid
"I am not a fan of turquoise, I think turquoise is so tacky in clothing. If it (the trim) was black instead of turquoise this would be my number one, that's how much I dislike turquoise."
7. Manchester United
"Although I do have lovely memories supporting Manchester United, just look at that V neck, not feeling that, no."
6. Tottenham
"It's all right, it will go with most things, but there's not much too it. The Spurs logo is very GCSE textiles."
5. Liverpool
"The only thing that's going for it is the V neck, it's a very strong collar and it's a very good red, that's the kind of red I'd choose for my red lipstick."
4. Barcelona
"I feel like Barcelona really took into the contours of a female figure. There's a lot of stripes, I like a bit of stripes."
3. Chelsea
"They have kept it quite minimal and stuck with their colour, this gorgeous blue. Very, very strong and I do like the logo."
2. Arsenal
"These guys look like they mean business, look at the collar. Red, white with a bit of gold, classic colour combo. I feel like it's more of the over-sized look which I do prefer."
1. Manchester City
"The baby blue colour is lovely, the sponsor is probably printed in the most pleasant way out of all of them, It looks very comfortable, I'm liking the collar on it. I can basically imagine me wearing this out."